25 Sets LED Totem of Tecnon Smart Display Has Officially Came Into Service at Longgang toll gate of Shuiguan Expressway.
After entering October, slight chill hinting of autumn. At this time, the Longgang toll gate of Shuiguan Expressway seemed to be somewhat different from the usual: vehicles were passing through the station in an orderly manner. While waiting for passage, the eyes of the drivers and passengers were attracted by the the LED Totems standing in a neat row at the entrance of the toll station. The high-end and elegant appearance and delicate high-definition picture display embellish the toll station with a sense of technology. This is the result of the upgrade of the Tecnon Smart Display P3.84 LED Totem, a LED advertising Kiosk.
In fact, Shuiguan Expressway is the main road from southwest to northeast of Shenzhen, and it is also a two-way 10-lane expressway that has begun to serve in China. It can also be used for landing by police helicopters. Usually, there are many passing vehicles and the traffic is relatively concentrated. The Longgang toll gate is another excellent case of LED Totem upgrade application after Tecnon Smart Display succeeded in the upgrade of toll stations such as Bulong, Bulan and Heao in Shuiguan Expressway, which invigorating the outdoor media advertising market. At the same time, it also established the status of LED Totem of Tecnon Smart Display in the field of high-speed toll station transformation and application.
It is worth mentioning that the expressway toll gate not only has a large traffic volume, but also represents the image of the entire high-speed road section. Therefore, it is very necessary to choose a set of LED Totem with reasonable viewing angle, high brightness, high safety and high reliability. In this Longgang toll gate upgrade and reconstruction project, a total of 25 sets Tecnon Smart Display P3.84 LED Totem were installed on each island head of the exit and entrance. The display size is 1200mmX1800mm, which not only fully meets the needs of information dissemination. It also brings great convenience to the management and operation of Longgang toll gate station.
Today, traditional outdoor billboards are gradually declining. As an important outdoor display carrier, LED Totem with intelligent control and unified management features not only can it realize the real-time information release and accurate content advertisement placement, but it can also simplify the operation methods, reduce the operation cost, and has many application advantages: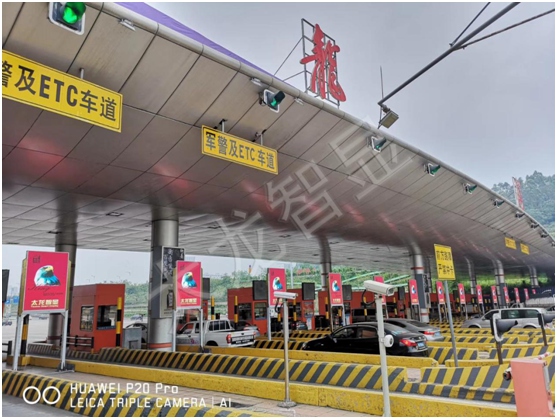 High Brightness, high definition, outstanding effect for outdoor usage
The brightness of outdoor LED Totem can reach to 7000 nits. Even under the strong sunlight, the screen display is still high-definition and delicate. At the same time, it also uses a variety of display forms to make the displayed content more likely to attract more people's attention.
In terms of design, we add a light sensor in LED Totem, which can automatically adjust the brightness to reduce the heat of each unit accessory, while energy saving and consumption reduction, it can effectively avoid the problem of urban light pollution.
Smart temperature control to have longer service life
Equipped with a temperature-controlled fan, the LED Totem can work properly in the ambient temperature of -40℃C- + 70℃, and can also reduce the dust caught inside the cabinet, so that the product has a longer service life.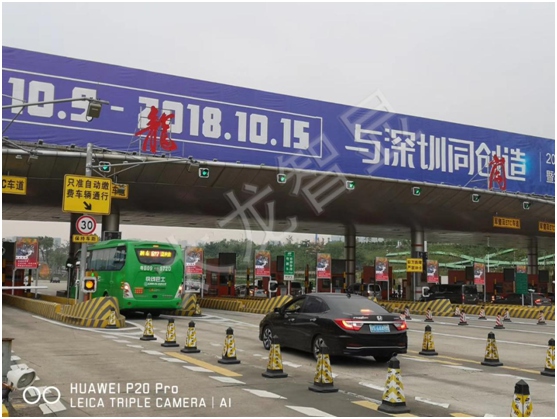 Intelligent cluster control, easier management
Using network cluster control, people do not need to change advertising content and collect information on site. People can manage any LED advertising player terminal that has been connected to the system by accessing the platform through 3G, 4G, WIFI, etc., realizing wireless remote real-time information release, and almost no delay in synchronous switching, making management easier.
As a smart city terminal manufacturer, our LED Totem and LED Pole Screen have made breakthroughs and upgrade in high brightness 7000 nits, high-definition, energy saving, intelligent cluster control, automatic brightness adjustment, intelligent monitoring, wireless management, intelligent temperature control, etc. The products are applied in many cities across the world. In the future, Tecnon Smart Display will also dig deep on research and development of new technologies and products, improve innovation capabilities, exhaust the current new materials, new functions, and new craft to make products lighter, smarter, more energy-saving, and more beautiful.