Tecnon Smart Display: 13 units LED Kiosk put into operation officially in SHUIGUAN high-speed Bron Toll Gate, Shenzhen.
In September, Tecnon Smart Display upgraded a number of high-speed toll stations continuously with its LED Kiosk in Shenzhen. And this time the transformation that has been completed and officially put into operation is for the SHIGUAN high-speed Bron toll gate in Shenzhen. There are a total of 13 units P3.84 outdoor LED Kiosk, display size of 1200mmX1800mm, with a two-pillar floor installation on the traffic island of the toll gate entrance, so that the display content can be seen when those passing vehicles driving into the toll gate, which further meets the needs of current information display.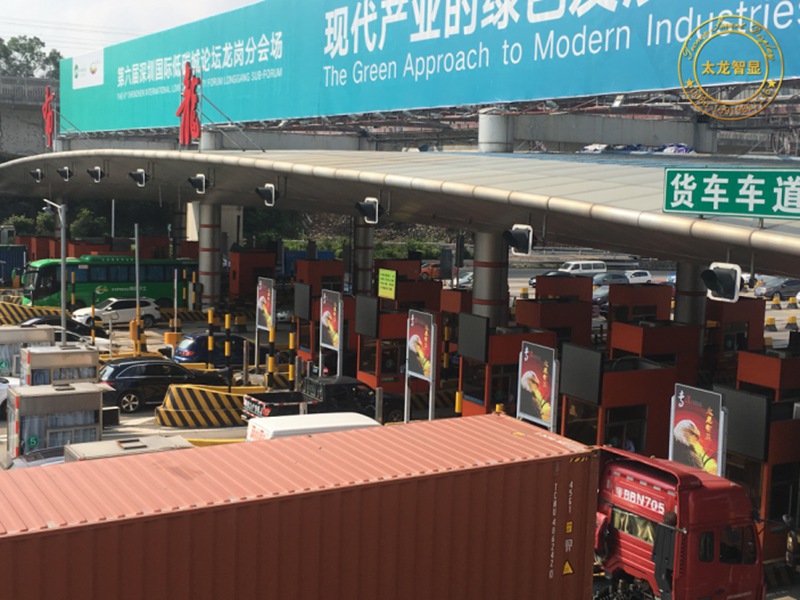 In fact, the SHIGUAN Expressway is a highway located in Longgang District, Shenzhen, Guangdong Province. It is the main road from southwest to northeast of Shenzhen, but also one of the two-way 10-lane highways in operation in domestic and can be used for police helicopter landing. This would be the number one choice for LED Kiosk and other outdoor media equipment installation because of many vehicles and more concentrated traffic.
On the other hand, as a media form rooted in the real life space of consumers, outdoor media advertising has gradually focused on the outdoor advertising industry in recent years. And as a popular carrier of outdoor media, LED Kiosk has its own advantages to improve the accuracy of advertising, to save advertising costs, to enhance brand image. Therefore LED Kiosk becomes a more important channel for outdoor advertising. In addition, LED Kiosk provides electronic guidance, real-time dynamic information dissemination services, data collection and other diverse functions for the major high-speed toll gates in the actual application.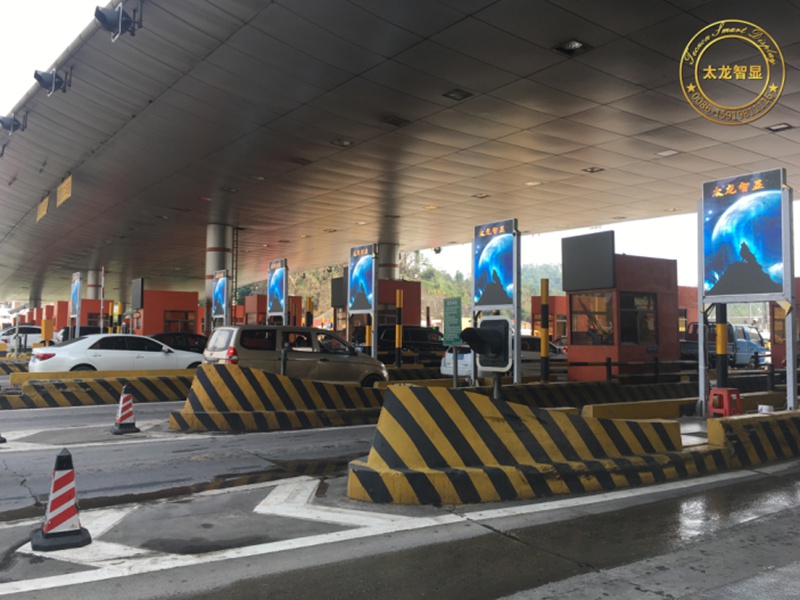 Thanks to high-brightness and energy saving, automatic light sensor, intelligent control and other innovative features of the LED Kiosk, now the Bron toll gate not only meets the needs of the current information display, but also brings greater convenience for the management and operation. There is no need to replace the program and collect information on-site because they can be uploaded programs and cloud storage services wireless remote control. In addition, the number of programs and content played, playing time, etc. can be downloaded in background Excel table, which is convenient for subsequent data statistics management.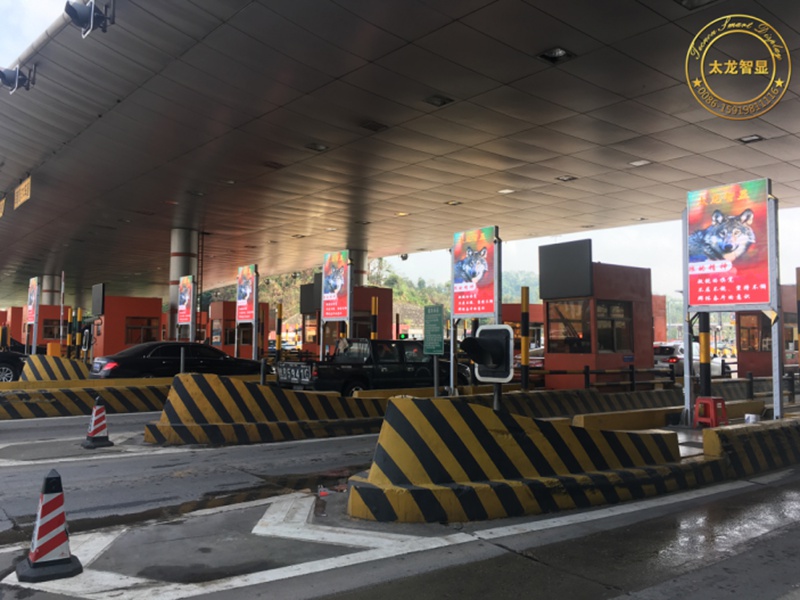 At the same time, brightness of P3.84 LED Kiosk used in the Bron toll gate can reach to 7000cd. It is not only equipped with temperature-controlled&energy-saving fans, but also achieved automatic screen image synchronization, which makes sure more rapid content dissemination and more significant effect. In terms of control, the use of network cluster control, through 3G, 4G, WIFI and other ways to access the platform can manage any access system of LED Kiosk terminal, to achieve remote real-time release of wireless network information, synchronous switching time low, easy to manage and maintain. This is the right choice to upgrade the major toll gates.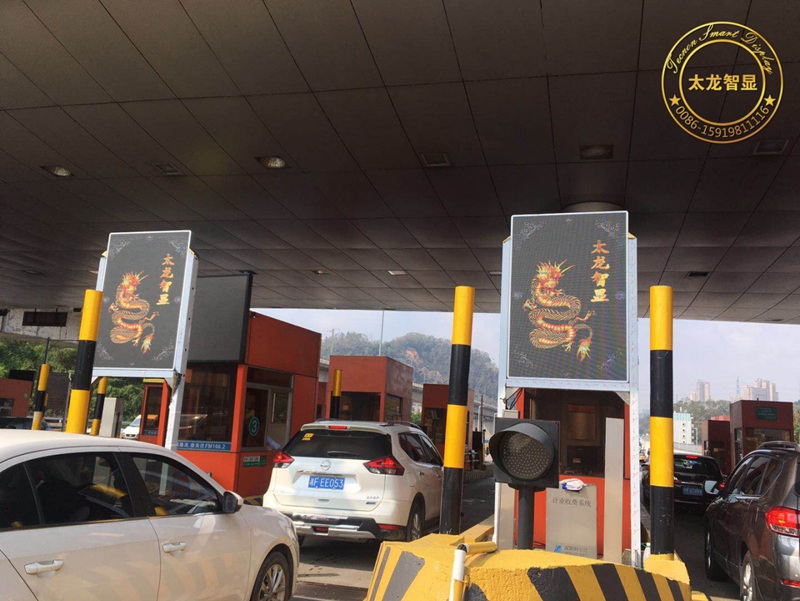 It is worth mentioning that, as the project implementer and product provider, Tecnon Smart Display always adhere to the core of R&D, and determine to break the boundaries of technological innovation, to achieve the evolution from quantitative change to qualitative change. We make LED Kiosk, smart LED pole screen and other smart city terminal products with the current new materials, new technologies, new features, and new ideas to create lighter, smarter, more energy-saving, more beautiful products. Meanwhile, with its strong product performance, excellent solutions, LED Kiosk of Tecnon Smart Display has been completed the upgrade and transformation of a number of high-speed toll stations in Beijing, Shenzhen, Zhengzhou, Harbin and other places and they get wide acclaim. Where will be the next project landing from Tecnon Smart Display? Please look forward to it!